Hello Everyone!
Welcome, those of you coming over from the strip challenge. For those of you who don't know what that is, go on over the
pieced brain
and check it out.
My project is also my May goal for ALOYF (you can read about it
here
). I had these 20 strips leftover from a jelly roll.
I was making an I spy type of quilt and was trying not to have any duplicates. But thats means I didn't have enough squares to make a lap sized quilt, which is what I was shooting for. So I decided to add these strips to it.
Right after I started work on it, Denise emailed me about her challenge. So I figured it was meant to be. LOL
The border strip is a 12" left over strip I had, that I cut down into 3" strips.
Isn't this binding cute! I thought it would be fun to make a two color binding, as there is so much color in this quilt. And it used up more of those jelly roll strips!
I used 17 of the 20 strips I started with. And I have a 3 or 4 little pieces left over. YAH! Less scraps in my fabric bin.
Thank you Denise for a fun challenge.
Thank you Melissa and Shanna for your monthly challenge ;)
Dont' forget to go look at all the
entries
. And come back on June 3rd to see this quilt being used on the picnic blog hop.
Have a great day.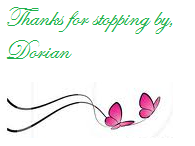 all rights reserved