Hello Everybody,
Welcome to my picnic. We are a simple folk, who live a peaceful life in the Sierra mtns of beautiful California. There's nothing fancy about us. Just down home cooking, playing in the dirt, and enjoying the beautiful wildlife around us. If that sounds like a good place to picnic, then come along.
This beautiful Black oak is one of many around the ridge. It's a favorite spot, the kids enjoy climbing it and it puts off good shade.
We had a nice little picnic here today. Sandwhichs, carrot sticks, apples, raisins, lemonade and home made cookies. Simply good food :)
I made an I spy type of quilt for us. (You can read a bit more about it
here
.)
The two middle kids especially, love going on a picnic. And playing I spy is always a fun game.
Educational too ;)
We play various word games or maybe bring a frisbee or ball with us. Unless we are picnicing at one of the various creeks or rivers around the area. Then it's all about the sand and the water. Which is one of our favorite Summer time things to do.
But today, here is another view of the beautiful little spot we are in.
My daughter enjoys making baskets, and she made us this picnic one (which needs a bit of a repair after today :)
Thank you
Samm
for a fun blog hop.
Thank you
Mary
, for being a great hostess.
And thank you all for coming along on our picnic. Don't forget to stop by and see the rest the picnic's on the hop today.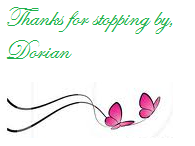 all rights reserved