Hello Everyone,
Welcome to
Bloggers Quilt Festival
!
Thank you Amy, for having this festival every year. I really enjoy looking at the quilts. And it's fun to enter one too.
This year I am entering my son's quilt. Jed is 19, and he was way overdue for a large quilt, to fit his 6'3" frame!
I thought these geometric fabrics would fit him perfectly.
Added in some solids....
And this cool ombre grey, looks just like moonlight shining down on some RR tracks.
My son is a train lover, his quilt is called Train Stop.
This is my first big quilt that I've fmqed. I have a vintage Singer 201, which I love. I do my piecing and quilting on it. I learned a lot quilting this quilt. I need a lot more practice, but I love fmqing :)
Here's a close up shot from the back.
I did a lot of straight line quilting on it also, with a walking foot.
It's 84x84, so a large quilt. The solids are Kona solids. The backing is by V&CO's Simply Color line.
You can read more about this quilt
here
.
Its' entered in the
large quilts catagory
.
Thank you all for stopping by, I hope you enjoyed Train Stop. Don't forget to look at all the other quilts in the Festival.
See my second entry
here
.
Have a great day!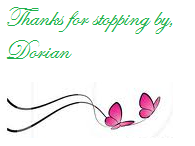 all rights reserved