Hello All,
I've just kept on playing with my scraps. I see these little pieces of favorite fabrics and just have to do something with them.
I have these log cabin blocks.
And here is a few that are smaller.
Then I did these blocks. I took a Greek Cross and added an extra bar to it. Not sure if these have a name or not.
And here is some in pink.
I really like these blocks. They are 4.25", so you know I used some small pieces.
I have scraps out for making 4 more of these blocks. I am going to surround a piece of embroidery with them and then make another round using the log cabins. Not sure if I am going to make more log cabins, or do something different and use the big ones in the corners. We'll see when I get there.
We've had snow, rain, sun and more snow. It's been an interesting February for us. But the mountains are getting a great snow pack, and that is so important to get us thru the hot summer.
Have a great day!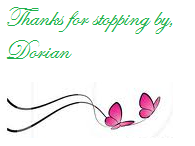 all rights reserved