Hello Everyone,
Yah, California has gotten some rain!! and some fires put out!! WOOHOO.. and now in my little part of CA, we had frost on the ground this morning and the tail end of the storm yesterday left us a sprinkling of SNOW :) I love snow :)
But, you are here to see my Big Brown Bear... (anyone read that book to their kids? After 4 kids, I can read it with my eyes shut tight ;) teeheehehe )
The bear paw blocks I made in a swap with some of my online quilting buddies. The bear is a pattern from Lorna. I tweaked it just a little to fit my blocks...
I love that bear paw print border... but boy was it tedious!
Anyone getting some Christmas sewing done? I've done just a little, haven't been able to think of quilty gifts to give this year.
Have a great night!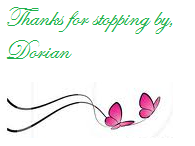 all rights reserved