Hello Everyone,
I hope you're all getting some sunshine now, and the snow has gone away. It's gorgeous here.
I was able to get my picnic quilt top (for the picnic blog hop) all pieced together (I'll show you more of it at the end of the month, as it's also my
challenge quilt
.) this week.
So today I would like to get it sandwhiched and ready to quilt. That's my May goal for
ALOYF
, getting this quilted up. It's lap size, so I should be able to get 'er done.
Other than this quilt top, I've gotten a few baby blocks made for a forum members Grandchild. (The color is all screwy in this picture. They are really white/light blue and white/dark blue.)
My April X and + blocks have been done for a few weeks. I just haven't gotten them to the mailbox yet :(
And that's all I've been working on.
Have a great day today!
Linking up with
Lee
.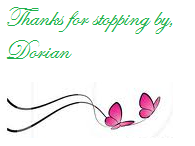 all rights reserved