Hello Everyone,
It's a beautiful Spring day here in N. California. I am up high enough that it is still Spring and the heat of Summer has not descended upon us just yet.
In April, my dd and I went to a quilt show. I found this beautiful bundle of hand dyed fabrics from
Always Unique Fabric.
I've never used hand dyes before, and if you haven't either, you may not realize that your 'solids' wont actually be a solid. They have this neat tye dye effect.
This one is the green color in the middle of the top picture, you can see the pinks and blues from the dying process. I think it adds a lot of interest to the fabrics.
I have them all cut out. I'm going to do a Hunters Star design. I've never made one before but have always liked the design.
This is just a FQ bundle, so unless I had some other fabrics, it will be a wall hanging or lap quilt. I haven't got it quite figured out yet :)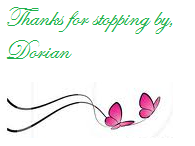 all rights reserved