Hello Everyone,
I hope you've been enjoying your Summer... or Winter, depending on where you are... It's not too hot here yet, but the fire season has already started. BLAH!
So I've been playing with my hand dyed fabrics some more. I am finally at the fun part..
My little blocks are together, ironed and trimmed. So now I can start making the Hunters star pattern.
As you can see, I have this block in 3 different colors ways.
So sorry for the lousy photos, for some reason I am having a hard time photographing these particular blocks.
I have my plan all printed out, so now I can put these pretties together. I started out with 6 FQ's, so my quilt will not be too big, about 78x78 without any borders. Once I got these blocks together, I'll figure out what I want to do about any borders.
Hope you are enjoying your sewing room too!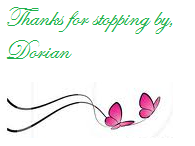 all rights reserved