Hello Everyone,
I've been busy in the sewing room this past week, it sure does feel good. I get some housework done, then head to the sewing room while the boys are outside.
So I have finished the Hunters star quilt top. It measures at 48x48. I REALLLY wish that I had more of the fabric so that I could of made it larger, because I just LOVE it!
I added some of my very favorite line in the border, Sunkissed by Sweetwater (the orange swirly) and the gray butterfiles in another favorite, Kona Bay. I am still considering adding another border to it... I have to let it congentate ;)
So while that is brewing in the back of my head, I decided to get my Cornerstones quilt quilted up. A simple 9 patch made of flying geese and disappearing 9 patches that I came up with. I love playing with EQ and making different patterns.
The backing is a soft, black flannel I bought from Thousands of bolts. It's wide backing, love buying from them!
I've been trying to figure out how I wanted to quilt this quilt for quite a long time now. I started making it in the later half of 2015. This quilt is going on our bed, it will keep my sweetie warm for sure :)
Have a great Fourth of July!!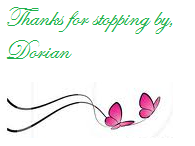 all rights reserved