Hello All,
Hope your Friday is off to a great start. The temps have come down a bit, so it's not TOO awful hot here.
I finally got my pattern figured out for Rachael's quilt. Here are the fabrics I'm using.
I know she is 16, but I just could NOT resist the cute, whimsical fabrics. She's had a tree fort since she was 8yrs old. So when Fort Firefly by Teagan White came out, I had to get some. I mean, a cute little girl giving wild animals a party, wild animals who just happen to live in tree forts! Of course I had to have it. LOL
She also loves her kitties, so the kitties had to come too (Hello Petal and Here Kitty Kitty) . And my good friend
Pat
gave me some other cute, wild life critters (Critter Patch) to come and play also :)
When I taught myself to quilt, there wasn't precuts out there. You bought yardage. I learned to strip piece, and even after 21 yrs, it's still my preferred method, although I do enjoy precuts too.
For instants, this is one of the blocks I'm making.
For the middle, I took my focus fabric and cut out a 6"x wof strip, then two 2" blue strips and sewed them on either side of the focus fabric. Then cut that strip at 6" intervals. The strip on the right will be cut like the strip on the left was.
For the top and bottom pieces of the center, I did the same thing. Using the blue background, I cut a 6"x wof strip, and added a 2" strip of cats on either side. Then cut at 2" intervals.
I'll do this step again, using 9" x wof blue strip, for the top and bottom.
'
Strip piecing saves time and for me, is more accurate.
I'll show you more as this quilt is made. It was so nice to just sit and cut and sew for awhile yest :)
Linking up with Kim.

Have a great day all.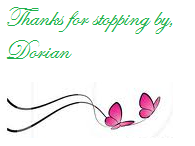 all rights reserved 2014 RidgeTopQuilts