Hello All,
Just slipping in under the wire here. I got some sewing done this weekend :)
This little bag is for a certain young lady who's turning 16 next week. Sigh~ They grow so fast, don't they??
She's been wanting a camera for eon's now, and we finally got her a great little point n shoot for her birthday. So she needed something to carry it around in. She can tie it around her waist and go roaming around.
It's the first bag that I've quilted. I wanted to make it nice and cushiony. Even though it's a tough camera, still don't want it dinged/scratched up.
I've also been working on my X and + friendship blocks. I think we are up to 40 now, I'll have to recheck.
It was nice to get some sewing done. I have so many things on my list I want to do... guess that list will still be here when my little guy doesn't need me so much, right :)
Have a great day!
Thank you Kim!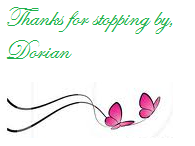 all rights reserved