Hello Everyone,
I've been working on my dd's quilt. I have all the quilt blocks sewn together, so now I just need to add a border.
Funny story... I designed this quilt in EQ, on my older computer. When we bought a new computer I saved some of the quilt designs so I can transfer them into my new computer and wouldn't lose them.
Well, for some reason, I never saved the design for this particular quilt. So I wasn't sure if I had designed it in a 5 x 5 grid, or a 4 x 6.
So I got out some paper real quick and made me a pattern up in the 5 x 5 grid. Just a quick sketch so I can put the blocks in the right spot. Then I sewed it up.
The funny part is... before I got out that paper to make my quick sketch.. I had decided on doing a 4 x 6 grid... lol, so I don't know why a 5 x 5 grid was sketched up.
But thats' ok, I really like it this way.
Especially the middle part here. With the girls surrounding the middle windmill.
I'm going to put a wide border on the top and bottom to make the quilt longer, and just a slim border on the sides to have it all come together.
Today I'm linking up with
Lee
. And with Lorna at
SewFreshQuilts
and her Bee Social Wednesdays. Thanks Ladies!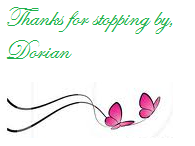 all rights reserved mtnmommy2.blogspot.com