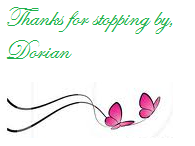 Helllo Everyone,
Just wanted to remind you that the triple Q blog hop starts tomorrow. In celebration of National Quilting day :)
This blog hop is all about WHY you love to quilt or piece, WHY you are crazy about the process and the fabrics and all the neat notions that go along with this hobby. So lots of fun, fascinating reading will be going on, and plenty of eye candy I'm sure!
Here is the schedule full schedule :
March 25
As you can see, my day is next Wednesday. Here is a little sneak peak of what I am going to show you, my Cornerstone quilt!
And remember, there are some fabulous gifts to be given away each day of the hop too! Some of the Gals are having their own give away, plus the sponsered one, so be sure and stop by all the blogs and entered the giveaways.