Hello, hello everyone!
Have you been getting any Christmas sewing done? I have done a little bit. Sewing just isn't something I am doing a lot of right now. But I had to make more of these
sew together bags
!
Earlier in the month, I posted some pictures of one I had already made and two more that were cut out.
Here are those two, done.
And all ready for gift giving :)
I've found that I really like these made with interfacing, instead of quilting the outer piece. It's a bit more stiff with interfacing, not so squishy.
We've been getting some much needed rain. Had a few days of clouds, and are going to get more rain this week. Looks like it will be a wet winter :) Which is a really good thing!! So, pictures are dark and dreary...sorry about that.
Other than that. I've been doing a bit of quilting on son #2's Dino quilt. I'm about 3/4 done, so might even get it finished in time for Christmas giving :)
Today I want to pull the decorations out and get some lights and such up.
What have you been up to?
Have a great day!
I'm linking up with Jennie at
Porch Swing Quilts
today. She is having a great sewing for Christmas linky party going on. Thanks Jennie!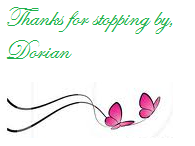 all rights reserved mtnmommy2.blogspot.com